Property Description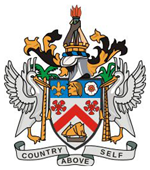 Summer, Sun, Citizenship:
Dream resorts on the islands of St. Kitts and NevisLuxury4you immediately represents almost the entire resort real estate portfolio on the Caribbean islands of St. Kitts and Nevis. Powder sugar beaches, crystal clear waters and tropical forests: Anybody who was once on St. Kitts and Nevis would like to remain forever.The dream of the sweet life of the island can be permanently true with Luxury4you. The Agency represents the following resorts on St. Kitts in the Eastern Caribbean:
the new announced luxurious KOI Resort.
Silver Reef, Christophe Harbour, Kittian Hill, Sundance Ridge, Vista Villas, Manor by the Sea, Scotch Bonnet, Ocean´s Edge und Sunrise Hills Villas as well as the two real estates: The Hamilton Beach Villas & Spa and Tamarind Cove on the smaller sister island of Nevis.
Resorts with direct beach access like Oceans Edge or the new announced luxurious KOI resort offer magnificent views of the sea and are in immediate proximity of the exiting Royal St. Kitts championship golf course with fairways directly on the sea. Some resorts offers the possibility to buy fractional offerings in which you only buy a part of a real estate and at the same time a limited right for own use.
The rest of the time the object is rented out and gives you a return of investment.