Les Marmottes Limone Piemonte, Italy Europe
chalets
Property Description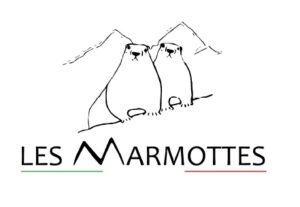 There are projects that seem blessed by new alignments of the stars, since they succeed so effortlessly in ticking all the boxes. Indeed, the starry sky above the "Les Marmottes" residence is particularly bright, especially on the clear nights enriched by the fresh mountain air. In a place that is amongst the most suggestive in the Alps, finding yourself simultaneously an hour from the sea and the Côte d'Azur, a stone's throw from the hiking trails and near the main arterial road, means that you can relax and think purely about how to make the most of your leisure time. With a stunning view of the winter slopes in one direction and of the side of a beautiful mountain in the other, you can savour the large terraces heated by the sun from early in the morning. It all comes complete with fitness area, sauna and space equipped for indoor golf.
PURE PLEASURE
The warmth of wood, the embrace of the light, the rejuvenation on offer in the spa
Being surrounded by the warmth of wood and embraced by the light guaranteed by the south / south-west exposure, you will enjoy exceptionally high-quality residential living, and thanks to the A1 rating for energy efficiency, the temperature will stay just right. Moreover, the Wi-Fi connection and the option to control the climate via mobile phone add that high-tech component that these days is more essential than ever. The view from the large terraces over the woodlands and the peaks of the Maritime Alps expands the sense of space all around, the deafening silence of nature interrupted only by the trickling of the waters of a nearby stream. The spacious car park next to the residence is the starting point for all manner of excursions, in winter the ski lifts can be reached in next to no time, and the quaint, time-honoured centre of the town is in the immediate vicinity. The two-storey, small-scale residence guarantees high levels of privacy. In addition, it is incredibly easy to reach. Indulge is some stretching in the fitness area, relax in the lounge area and enjoy a revitalising sauna after a day full of sport – every moment at Les Marmottes is all about absolute perfection. Particularly noteworthy is the space set aside for indoor golf, which allows enthusiasts to keep honing their skills throughout the year and beginners to make their first forays into what is one of the most fascinating sports in the world.