Property Description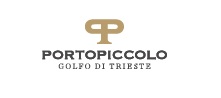 EXCLUSIVE HOMES WITH LIMITLESS VIEWS AND PRESTIGIOUS FULL SERVICE MARINA IN THE HEART OF THE UPPER ADRIATIC
The experience offered by Portopiccolo has the gift of naturalness.
It can be described as an instinctive haven, the qualities of which have been accurately and attentively conveyed.
Just a few minutes from the centre of Trieste and a little less than an hour from Venice, the Bay of Sistiana is a jewel in a special setting – culture, history and environmental heritage have enriched this strip of land overlooking the crystalline sea which has been greatly loved and tested for centuries.
Here, where mankind used to simply exploit local resources, is a new opportunity to live the sustainable and sophisticated pleasures of an ideal Italian village. Portopiccolo has the energy of a project conceived with love. The attention to detail is such that it is never taken for granted by those living there. Choice finishes, round the clock security, in harmony with the landscape and eco-sustainability in addition to an interesting gastronomic offer, services, shops, the enviable vitality of an incomparable marina and the emotion of a limitless view over the sea and the colours that light up at sunset.
Some Highlights:
Direct flights to close airports, Triest, Venice, Ljubiljana
project is finished, no building ongoing
The ideal gate to the Adriatic Sea and the Mediterranean
Security 24h a day
The unique green project in Italy: no cars are allowed in PP but recovered in the 1.220 garages dug in the rock.
The best Spa in the north of Italy and the best Beach Club in the Adriatic Coast
One of the best place for sailing competitions
The quality of the construction – apartments built to be lived in summer as in winter
The quality of the services
The resort is open 12 months
many sports activities
close to the Dolomites, Croatia
very close (10 minutes to the beautiful city Triest
Find this property on map