Terrazze sul Golfo Alassio, Italien Europe
apartment
Property Description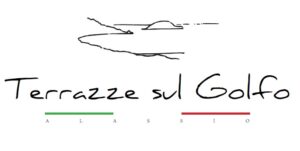 Located just 750 metres from the sea and the town centre, the brand-new development with views over the Gulf of Alassio and the island of Gallinara is the first choice for those looking to buy a second home in Alassio: conveniently sited for the town's amenities yet surrounded by greenery, it features large, panoramic terraces, stylishly furnished to allow you to make the most of the mild, dry climate that was already being celebrated in the late 19th century by the British aristocracy. The swimming pool is embellished with an extensive solarium complete with chaise longue and lounge space; alongside it, you can get yourself in shape in the fitness area, which is equipped with exercise bikes and weight benches. To get a real sense of what your finished panoramic terrace will look like, we offer you a fully equipped and furnished mock-up.
IN THE MOST BEAUTIFUL LIGURIA
Close to the city centre and all the amenities, with an unmissable view of the island of Gallinara
Close to the city centre and all the amenities, with an unmissable view of the island of Gallinara Living in Alassio will change your way of seeing things. You will become accustomed to being surrounded by beauty and elegance – the rich, colourful gardens will delight your eyes and fill your nostrils with attractive fragrances, while the numerous art nouveau palazzos make this part of Liguria even more stunning. The natural environment is sumptuously lush, and the utterly incredible climate is temperate throughout the year, with the average temperature even in winter rarely if ever dropping below 10°C. And then there is the water off Alassio, an extraordinary tract of sea that culminates in a long series of fine, sandy beaches running around the entire gulf.
All of the features of the town can be savoured from the new sea-view development: the large terraces with sophisticated glass balustrades make it possible to savour 180° views of the surrounding nature and of the endless sea that laps, on the one side, the island of Gallinara and, on the other, the cliffs of Capo Mele. Moreover, the panoramic swimming pool with large solarium, lounge space and fitness area offers comfort, relaxation and the sense of exclusivity that only a private space can, along with the benefits of greenery all around and the vicinity to the famous Budello – the time-honoured main street awash with lounge bars, international boutiques and local restaurants. It all adds up to a wonderful day-to-day experience of a natural environment, the like of which can only be appreciated here, in a place that embodies an unrivalled sense of balance and harmony.