Villa Martinoni at Iseo Sea Iseosee, Italien Europe
mansion
Property Description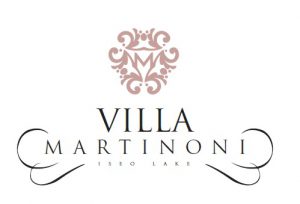 Villa Martinoni
Riva di Solto (BG) Iseosee
Lakefront Villa with Swimming Pool in just 30 m from the Shore
Less is more – this is the principle that at Villa Martinoni provided the guidelines for bringing a feeling to life. The complex contains only a small number of units, to safeguard your privacy, with ample space set aside for the landscaping that surrounds it. It is located just a stone's throw from the lake, to allow you to make the most of the stunning panoramic view that opens up before you of Lake Iseo. Riva di Solto is a little jewel that taps into a wealth of mediaeval history, just waiting to be discovered by going for enchanting strolls through the little alleys next to the complex.
FACE TO FACE WITH THE LAKE
Living the dream, surrounded by water, earth and sky
Spending your days at the lake – especially on this stretch of shoreline, with its immutable charm, which makes it look for all the world like a time-honoured painting – brings out your poetic side, spurred on by the contrast between the calm of the water and the majesty of the surrounding peaks, by the predominance of nature over mankind and, in the evening, by the lights that flicker around the horizon. Living just 30 metres from the beach, with on the other side the mountain that defends the municipality of Zone, famed for its natural morainic pyramids, and Montisola, the largest lake island to be found anywhere in central and southern Europe, you are sure to be struck day after day by the beauty of this part of northern Italy.
Our three-room apartments are all generously proportioned; further, you can choose between a wide private garden or a lake-view terrace. There are no architectural barriers within the complex. Moreover, the 'A' rating for energy is the result of the use of eco-sustainable materials that deliver high levels of heat and sound insulation.
Wellbeing to the max
The mild climate here facilitates the opportunity to relax in the heated panoramic swimming pool with its solarium, as well as the chance to stay healthy in the fitness suite, which plays host to an array of fitness equipment, including exercise bikes, to say nothing of the Finnish sauna.
Find this property on map