Property Description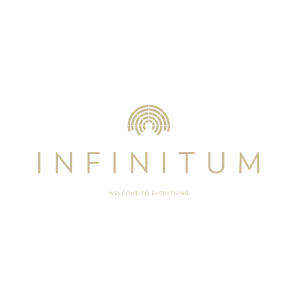 INFINITUM THE TOP-GOLFRESORT WITH DIRECT ACCESS TO THE SEA IN THE HEARTOF THE COSTA DORADA
WELCOME TO INFINITUM. A UNIQUE PL ACE ON THE COSTA DAURADA WHERE YOU CAN ENJOY A SUSTAINABLE LIFESTYLE BASED AROUND PEACE AND QUIET SURROUNDED BY NATURE. LIVE JUST A STONE'S THROW FROM THE SEA WITH ALL KINDS OF SERVICES THOUGHT OUT JUST FOR YOU. HERE, AT OUR PRIVATE EXCLUSIVE HOUSING RESORT, YOU'LL FEEL LIKE YOU HAVE EVERYTHING AT HAND.
THE GOLDEN TONES OF THE EVENING SANDS IS WHAT GIVES ITS NAME TO THESE MEDITERRANEAN SHORES SURROUNDED BY THE PINE FOREST. FROM THE COASTLINE TO THE MONTSANT MOUNTAINS, THE REGION HAS PROTECTED NATUR AL SPACES WITH A HUGE RANGE OF POSSIBILITIES. YOU CAN TAKE IN THE SUN, THE PEACE AND QUIET AND GOOD TEMPERATURES ALL YEAR ROUND.
AS THE FORMER CAPITAL OF ROMAN HISPANIA , TARRAGONA IS BRIMMING WITH HISTORY. THE BEAUTY OF ITS SURROUNDINGS ALONG ITS CULTURAL OFFERINGS, THE QUALIT Y OF ITS FOOD AND THE RANGE OF SERVICES FILL THE CIT Y WITH LIFE:
DIVE INTO INFINITUM LIVING, A LIFE IN FRONT OF THE IMMENSE SEA ON THE COSTA DAURADA. RECONNECT WITH PEACE AND QUIET, WITH THOSE MOMENTS THAT INSPIRE US IN THE FACILITIES AND SERVICES OF OUR PRIVATE RESORT.
A LANDSCAPING PROJECT THAT'S INTEGRATED INTO NATURE, A STONE'S THROW FROM THE SEA. ALL OF OUR HOMES HAVE DIRECT ACCESS TO THE GARDEN AND POOL. DISCOVER THE THREE INFINITUM GOLF COURSES, RELAX IN THE BEACH CLUB, ENJOY FINE CUISINE OR WORK OUT IN THE GYM. ALL WITHOUT CONCERNS OR COMMUTES.
EVERYTHING IN YOUR HOME.
PLEASE CONTACT US FOR FURTHER DETAILS.
APARTMENTS ARE AVAILABLE IN DIFFERENT SIZE AND LOCATION.
VILLAS AND TOWNHOUSES WILL BE AVAILABLE SOON.
WE WOULD BE HAPPY TO ORGANIZE AN INSPECTION TRIP FOR YOU.