Zala Springs region Zala close to Lake Balaton in Hungary Europe
apartment
Property Description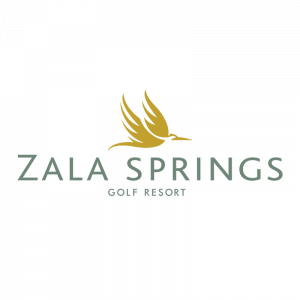 Zala Springs Resort is located close to HÉVÍZ in the heart of the region Zala close to Lake Balaton in Hungary.
Located less than a two hour drive from the cities of Budapest, Vienna, Zagreb and Ljubljana; Zala Springs is also a short journey from Lake Balaton, the largest fresh water lake in Central Europe. The nearby spa town of Hévíz is home to Europe's largest thermal lake and is renowned for its therapeutic benefits.
The Hévíz-Balaton Airport is less than 15 minutes away and is operational during high season.
Zala Springs is an exclusive leisure resort located in a privileged setting, bordered on all sides by nature.
It offers luxury, leisure and on-site accommodations, featuring wonderful facilities that include: Hungary's Best Golf Course, a five-star Clubhouse, a Bistro restaurant, serviced apartments and a fully-equipped wellness area the Boutique Spa.
Future developments include a world-class hotel, private villas, a children's playground and a café, "The Cup by Zala Springs" that will also serve as a halfway house for players looking to refuel during their round.
Zala Springs' relationship with IMG means that experienced and discerning golfers can feel comfortable knowing that we operate in-line with the highest international standards. World class course design is complemented by high-end facilities and service. The partnership with IMG also allows us to leverage their considerable resources and expertise to ensure the golf club continues to receive the global recognition it deserves now and long into the future.
The resort offers different options for real estate investment from villas to apartments which are rented out in a professional way. This option guaranties you a return on invest of 5% for 15 years.
Please contact us for further information.